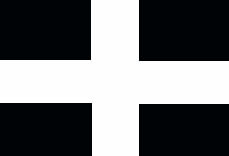 Gwennap OPC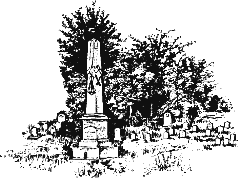 Gwennap Burials 1848
Transcribed by Sandra Love, Sandra Pritchard & George Pritchard

As with all data it is recommended that it be checked with the original source
From LDS C.D, No. 1595598
Page 1236
1848
January
Michael Lean ROWE, of Carharrack, 1yr, 2nd January
Joseph MICHELL, of Sperry Bottom, 34yrs, 2nd January
Richard WILLIAMS, of Carharrack, 2yrs, 2nd January
Ann JORY, of Treworth, 21yrs, 2nd January
page 1237,
Alice Webster LAWN, of Carnmarth, 9 months, 3rd January,
John RICKARD, of Carnmarth, 8 months, 5th January
Henry TREWARTHA, of Tresamble Downs, 18yrs, 9th January,
Mary Ann PERROW, of Union House, 24yrs, 9th January
Mary Jane BRAY, of Lannarth Moor, 2yrs, 10th January,
Elizabeth Jane PASCOE, of Cusgarne, 4yrs, 12th January,
William DARLINGSTONE, of Kea, 6 months, 12th January,
William TREGONNING, of Higher Trewedna, 71 yrs, 13th January
Thomas Henry BOSENQUET, of Carnkie, 21yrs, 13th January
Felly TREWARTHA, of Rough House, 93yrs, 14th January
Thomas MORCOM, of Sunny Corner, 42yrs, 16th January
Michael JOB, of Lanner, 39yrs, 18th January
Susan Ann GREY, of Carnmarth, 4yrs, 19th January
James SPARGOE, Truro Union, 62yrs, 23rd January
Caroline Jane COLLINS, of Carharrack, 1yr, 24th January
Frances JENKIN, of Carharrack, 9 months, 27th Jan
page 1238
FEBRUARY,
James Henry SMITHEN, of Trevarth Lane End, 9 months, 6th February,
Tipporah TREVERTA, (?) of Tresamble Downs, 7yrs, 8th February
Thomas NINNIS, of Consols Mine, 15yrs, 8th February
Edmund MICHELL, of Trevesky, 64yrs, 11th February
Mary xxxxx, of Carnkeest, 36yrs, 11th February
John Francis GREGOR, of Carharrack, 2yrs, 11th February
Grace LEAN, of Sperry Bottom, 77yrs, 13th February,
John TREGONNING, of Lanner Moor, 48yrs, 14th February
This entry is the last in the parish registers for Gwennap, from this date all burials were recorded under the new system by the Registrars.
The authors of original work on this site give permission to copy and use this information on the following conditions.
1 It will not be used for profit.
2. The source will be credited.
Copyright © 2005. All rights reserved.
Revised: May 25, 2007 .