GWENNAP OPC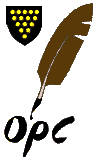 Potted History of Land Tenure
ADVERTISEMENTS NOTICE - To be SOLD, West Briton 17 June 1836
The FEE-SIMPLE and INHERITANCE of and in all that ONE-QUARTER PART of the MANOR OF TREVETHAN, situate in the Parish of Gwennap, in the County of Cornwall. Consisting of the following MESSUAGES, TENEMENTS, and PREMISES, with their APPURTENANCES, in the several occupations of the Tenants, and pendant on the Lives, and subject to the Rents, Heriots and Redeemed Land-tax hereinafter stated, and containing about 35 Acres; and One-Fourth of the Common, containing about 16 Acres undivided. Through this Property run the Cooper Lodes from Huel Damsel, and other adjacent Mines, which have been very productive to the Adventurers, as well as the Lords. A Stream of pure and excellent Water issues from Huel Hope Adit, and supplies the Town and Population of St. Day, and serves the adjoining Mines, for condensing the Engines and dressing the Ores and Halvans. Two Setts have been granted to John Williams, Esq. over this Property, but no workings have been carried on for some years, and the Setts are long since forfeited, but it is presumed that if effectually worked, they would be very profitable.
0-0-0-0
This is a sale one quarter of the Manor of Trevethan, in the Parish of Gwennap The Landlord [ie Owner]of the land is not named
Potted history of land tenure: Most property then was leasehold and could be sub-let. The owner was know as the overlord and if someone leased from him he was known as the underlord or leaseholder. He did not always live in any property he held on lease. This original leaseholder would have chosen the names of the 3 'lives' he wanted the lease to run for. Usually one life was the lease-holder himself, but not always. If he thought his chances of survival were not great he chose younger lives. These were not always related to him or indeed may not have even known they were so named. Wills mentioned leases as property to be passed on in the same way as freehold ownership. Descendant were allowed to enjoy the rights as leaseholders in succession, as long as the nominated lives were still breathing! The lease would run until the last person so nominated died. This type of lease gave the leaseholder voting rights. The more houses you owned or leased the more votes you could cast. In order to prevent the 'hoi paloi' from accessing these rights they powers-that-be introduced new leases based on '3 lives or 99 years'- whichever was reached the sooner. No voting right went with this type of lease There were various rules applied if life dies. You could nominate a second name. for a price.Third life dying meant a total re-negotiation of the lease. All a bit complicated to go into detail here. Sometimes the leaseholder did not live in the dwelling but rented out to another. These occupiers were called tenants not leaseholders. They had no voting rights. This advert lists the name of the tenant and the ages of any lives still extant on the lease. Lives mentioned do not necessarily live in the property referred to. Some of the property listed is LAND not DWELLINGS............. hence they appear to occupy more than one "property" Explanation of some terms: Dwelling and Curtilage = house & land enclosed within a wall, hedge or boundary Dwelling and appurtenances = house & any adjoining buildings The word moiety = half [of a property] Unless a dwelling is named as such the names in the document are field names. If you can view the 1839 Tithe Apportionment Survey for the parish all the field names and sizes are given, together with owners and occupiers and reference numbers. A map exists for each Cornish parishes with fields marked with this number. Many names were recorded in Cornish and give a good description of the type, location , history, geography and geology of the area. I think the advert has recorded some words out of place. Ages of Lives are given as in 1836 It should read something like this to make sense. 1 - Richard's Tenement - Richard Mitchell: Tenant 2 LIVES LEFT- Thomas Hodge 44 - Thomas Mitchell 22 2 - Skewes - Elisha Morcum : Tenant 3 LIVES LEFT- Matthew Vivian, jun.52 - Elizabeth Rilf 65 - Catherine Vivian 62 3 - Trevethan - Melch.[isideck] Williams: Tenant 3 LIVES LEFT - Grace Blamey 18 - Mary Blamey 16 - Grace Roberts 13 4 - The Reens - James Powning: Tenant 2 LIVES LEFT - Jane Hichens 38 - Mary Powning 22 Explanation: A piece of land: tenant James Powning at The Reens: Lease secured on the 2 lives remaining of - Jane Hichens 38 - Mary Powning 22. Reens is a fairly common name in Cornwall. Heamoor, Troon and St Leven all have places called The Reens. 5 - Divided part of Commons: Thomas Mitchell: Tenant 2 LIVES LEFT - William Mitchell - 46 - Thomas Mitchell - 44 Explanation: This means tenant has shared rights with other tenants over the common. 6 - Inclosure - Thomas Simmons: Tenant 2 LIVES LEFT - Ann Simmons 65 - George Simmons 76 7 & 8- Dwelling Houses - Philip Manuel: Tenant 3 LIVES LEFT - Philip Manuel 56 - Philip Manuel, jun: - Christian Manuel 17 9 - Middle Betha Rounds - James Powning: Tenant 2 LIVES LEFT - Mary Hichens 32 - Grace Bawden 32 Explanation: A piece of land: tenant: James Powning at Middle Betha Rounds: Lease secured on 2 lives remaining of- Mary Hichens; 32 - Grace Bawden 32 A round was the name of an ancient hill fort in Cornwall 10 - Dwelling House, Bussa Meadow, Croft - James Powning : Tenant 3 LIVES LEFT - Jane Hichens 30 Tenant [ ?38 above] - Thomas Michel 17 - Peggy Morcum 22 Explanation: A dwelling house: tenant James Powning at Bussa Meadow, CROFT Lease secured on the 3 lives remaining: Jane Hitchens age30 - Thomas Michel age 17 & Peggy Morcambe age 22 11 - Higher South Trevethan - John Hart: Tenant 3 LIVES LEFT - Richard Hart - 38 - Alice Jacks 36 - Mary Ann Angove 33 12 - Dwelling House gardens - Richard Mitchell: Tenant 2 LIVES LEFT - Ann Mitchell - 46 - - Francis Angove - 44 13 - Lower Field, Furzy Plot &c - Richard Mitchell Tenant 2 LIVES LEFT - William Mitchell - 47 - - John Dyer - 24 14 - Gilbert's Croft - Thomas Mitchell Tenant 3 LIVES LEFT - John Mitchell - 43 - Thomas Mitchell - 44 - Grace Mitchell - 30 Note: The Tenants on the respective premises were expected to show prospective purchaser the property up for sale. Despite the sale,the leaseholders would still have their right under the agreed terms of their lease. The tenants [if not leaseholders] were probably safe as long as they paid their rent .