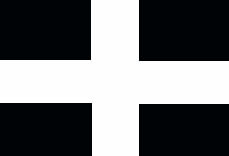 Gwennap OPC
Murder Most Foul

WEST BRITON FEBRUARY 8, 1839
DREADFUL MURDER AT GWENNAP [condensed - the article took 2 full columns, as testimony was recorded verbatim.] During the last few days, the parish of Gwennap has been in a state of great alarm and excitement, owing to a murder having been committed on the person of an old woman named Loveday LEAN, the wife of Jesse LEAN, a miner and small farmer, living at Trevarth in that parish. It appears that the old people were a money-making, respectable couple, and that the wife acted as purser, taking care of the whole of her husband's earnings, using a part for the household, and hoarding the remainder. This, in the course of many year's care, had accumulated, and it was generally believed throughout the parish, and frequently talked of, that Jesse had a good round sum in his house. As no robbery had been effected, and as, indeed, nothing was taken away, it is inferred that the murderer must have been disturbed. [at first, the husband was suspected, as the time he left for the mine was just shortly before she was discovered, and they had quarreled at times. However, evidence was brought forth that exonerated him.] At the coroner's inquest, testimony brought forth the following: Samuel TRENGROVE testified he drives horses for Jesse Lean, went to report for work as usual, and found Mrs. Lean on the floor. Mrs. Lean told him to get his mother, as she was dying. Grace TRENGROVE testified she was alerted by her son, had rushed to help her neighbour, and had spoken to Mrs. Lean; Mrs. Lean said she had been attacked by a man in a brown coat. Jesse LEAN said [he had eaten breakfast, then had gone to the barn to check on the horses. While there, he heard someone moving about. He called out, and went to check the lane. He met Stephen JEFFREY, who asked him who he was calling to? Lean asked him if he'd met anyone, and Jeffrey replied he had met a man or boy; had he done any harm? Lean said no, but he "heaved the latch of the door and ran away." Lean went back inside the house, started the fire, then walked to the mine (it was a beautiful moonlight night) and greeted fellow miners. He then went down to grade, and started the days' work.] After we had shot one hole, John Oxford came into level to us and I said "How came you here? It don't concern me - I don't want to know your business." He said "I think it do concern you - you must go to grass. Your boy has rode over to the mine to fetch you home - your wife is taken very unwell, you had better get up as quick as possible." I said "I can't go directly." He said "You may please yourself." "My dear John" says I, "I can't hold the ladder - is she dead or living?" He said that she is living. My comrade advised me to go back to Michell's shaft, and go up that way as it was easier. I said "no, let me wait a bit and I shall recover - I shall get up quicker this way." In a short time I went up; I then saw the boy, Samuel Trengrove, and I asked him "is she dead or alive?" He told me she was alive when he came away. I asked who was there with her, and he said his mother. I asked him how she had found out that she was unwell. He said "I came to the back d! oor, and it was open abroad, and she called out to me to fetch your mother, for I am dying." .. [the husband hurried home, and found his wife with blood covering her head. He held her, spoke to her, and asked her what had happened. She replied a man in a brown coat had forced his way into the bedroom, and 'clopt' her on the head. Neighbours who were present all heard the statement, and later confirmed it. Lean also testified that the previous night, someone had opened their door while his wife and a neighbour were having tea; the person did not come in, or call out.] Stephen JEFFREY, miner, testified the morning in question a person ran down Trevarth lane past him, and attempted to open his door. The man was hiding his face, and looked like a "brave, hardy youngster". The witness greeted the man, but received no answer. He continued on, and met Jesse Lean in the Lane. George Aunger MICHELL, surgeon, testified Mrs. Lean had been stabbed 3 times in the face, and another time in her ear. She repeated her story about hearing a noise, turning, and being hit, which rendered her senseless. She also said the man had a brown coat. The doctor cleaned the wound and bandaged it, then returned home. Mr. Lean came for some medicine later that evening, but Mrs. Lean died during the night. An autopsy showed blood vessels in her brain had ruptured from the blows to her head. William WHITE, of Trevarth Lane-end (who was taken in custody on suspicion) miner, examined. [Went to work at Wheal Jewel yesterday; had been previously employed at Poldory mine two weeks before. Had tried to find another job, but was unsuccessful for two weeks. Lived with father-in-law Matthew MILLS, but on the day in question was living with grandfather Thomas TREGILGAS. Went to Consols mine to inquire about a job, but was refused. Spent most of the day at the blacksmith shop. Went to Lanner, lay down in William MARTIN's barn, and went to sleep. Remained there till five o'clock the next morning.] Stephen JEFFREY recalled; was asked if White resembled the man he had seen. He said he did not think that he did, as the other man had a longer coat. John PAUL, a blacksmith, testified White was not at his shop at all on the day in question, as White had asserted. Wm. NICHOLLS of Gwennap, miner, examined - I know Francis POPE. I did not meet him last Wednesday morning. I met his son Thomas on that morning, about half-ways down the new road between Jesse's house and John Martin's. I came on to Jesse's house; I heard someone inside moaning and crying to the Lord for mercy. I suppose I remained there for ten minutes. She continued, as I thought, crying to the Lord, and moaning all the time. Whilst I was there, I saw Betsey MARTIN coming wheeling a barrow of water, and called her forth to listen. When she came forth, I told her, as she was a Methodist, she had better go in and see what she could do. She did not like to go in. Just at this time I heard a noise in the bedroom, as if the person inside had either jumped out of bed or jumped up from her knees. I then said to Betsy "Come, I suppose she has found the Lord now." And we came away together. I wheeled her barrow of water home for her. [The proceedings were closed for the day.] "The lad White, who appeared to be about 15 or 16 years of age, was ordered to be kept in custody, and was incarcerated accordingly in St. Day. He had a very forbidding scampish appearance, and was noted in the parish as an idle "lie-about" all over the neighbourhood. [On Tuesday the inquest resumed.] The only things proved with respect to the prisoner was that nearly every statement he had made in his statement on Friday was false; but no one could prove him to have been near the spot where the murder was committed. [Many witnesses were examined, and Jesse Lean's testimony was substantiated.] Jane BRAY, widow, confirmed the door was opened the preceding night by some person while she was at tea with the deceased in the front room. This being the whole of the evidence that could be obtained, the jury retired, and after a short time found a verdict of "Wilful murder against some person or persons to the jurors unknown." We beg also to add that if anything of this kind should unfortunately happen again, we hope the surgeon called in will give the earliest information thereof to the nearest magistrate.
THE GWENNAP MURDER FEB.8th 1839
We have just heard that at a parish meeting, held at Gwennap on Wednesday, it was agreed to offer a reward of Fifty Pounds for the discovery of the murderer of Loveday Lean; to which, there is good reason to believe, a further sum will be added by Government. No further particulars have yet transpired.
West Briton FEBRUARY 22, 1839
THE GWENNAP MURDER A person of the name of Cock, has been in custody for the last week, in consequence of having made a confession that he was the murderer of Loveday Lean; but we hear he now denies it. Jesse Lean has, however, been again taken up on suspicion of being the murderer of Loveday, his wife, and is to be subjected to another examination.
To be continued.